Marlow White's Warrior Legacy Program
Marlow White Uniforms Inc. honors the legacy of fallen service members by making a perpetual investment in the educational future of their families and in the academic development of Soldiers who carry on their noble mission. We also honor our Wounded Warriors and their families thorough outstanding programs.
When you order from Marlow White via our web site, you are, in essence, making a donation to the Warrior Legacy Program. We donate a portion of all invoiced internet orders.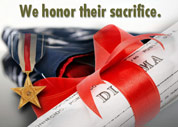 TAPS: Tragedy Assistance Program for Survivors: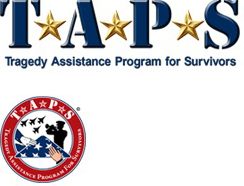 The Tragedy Assistance Program for Survivors (TAPS) offers compassionate care to all those grieving the death of a loved one serving in our Armed Forces. Since 1994, TAPS has provided comfort and hope 24 hours a day, seven days a week through a national peer support network and connection to grief resources, all at no cost to surviving families and loved ones.
TAPS is a nonprofit organization with headquarters in Arlington, VA.
Kansas State University Foundation:

The Marlow White Warrior Legacy Scholarship at Kansas State University is a tribute to our nation's warriors and an endowed fund benefiting K-State students who are the son, daughter or spouse of a soldier, sailor, airman, Marine or coast guardsman who was killed in combat. In the absence of qualified recipients, Army ROTC cadets are considered for the scholarship, with preference given to those demonstrating prior military service, merit, financial need and embodiment of Army values.
For more information on the scholarship or the KSU Foundation, visit K State's website here.
Purple Heart Family Support Program: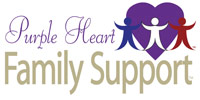 MarineParents.com, Inc. is a nonprofit organization bringing Marine Corps families together through "a Place to Connect & Share™" networks and online communities. Their Purple Heart Family Support™ creates avenues of solace for Wounded Warriors and for their families by providing fellowship, encouraging networking and communication, and nourishing a healthy understanding of a Purple Heart Marine's and family's road to recovery.
The Purple Heart Family Support™ program, East and West Coast Wounded Warrior Meals, has proudly served over 6,000 meals to injured servicemen and to the families waiting at their bedsides since its start in 2007. The dedicated volunteers serve meals once each month at each location, and even coordinate activities and field trips for our Wounded Warriors on the weekends meals aren't being served.