Military Swords and Sabers by Marlow White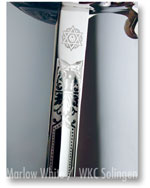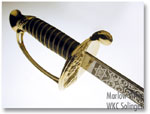 As our selection of military swords has grown we set up a separate web site to handle the swords/sabers. We offer the Army, Navy, Marine, Air Force, and Coast Guard swords/sabers. Our products are top quality, and we don't just say it: we back it up with very large photos of each sword, detailed specifications, and even have an Army Saber buying guide comparison.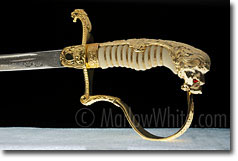 Our sword web site also features a large section devoted to Questions and Answers. We currently have topics ranging from:
What size blade should I buy?
How do I wear a military sword?
How are swords/sabers repaired/refurbished?
Does the Army have a Manual of Arms for sabers?
In addition, if you have a question that is not answered in our Sword FAQ section, your are free to e-mail us for an answer.