What is Intercept® Lining?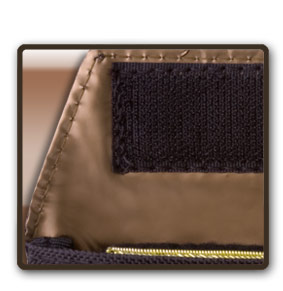 Detail of the Intercept lining
of our shoulder strap case.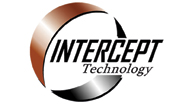 Intercept film is a revolutionary material developed and patented by Lucent Technologies to provide protection against corrosion, rust and mildew. Unlike other barrier technologies, Intercept films are environmentally friendly, completely recyclable, and do not release any hazardous gases. Intercept film will not leave any type of residue on the object being protected. Chamber tests on this film indicate a 25-year protective life span. How do you know when the Intercept film is no longer effective? Lucent has designed the film so that the color will change (from copper to gray) when its life span has expired.
What is it used for, and how would it benefit me?
Intercept film has many uses. Almost anything that can rust or tarnish (swords, insignia, jewelry, weapons) is protected by enclosing it in Intercept film. Even fabrics (such as military uniforms) are protected by Intercept's unique capabilities.
The following are just some of the uses for an Intercept-lined storage container:
Protection against moths and other insects
Gold bullion tarnish protection
Silver tarnish protection
Jewelry tarnish protection
Re-enactor uniform protection
Museum clothing preservation
Storage of Military Academy uniforms by graduates
Storage of dress uniforms during deployment to Iraq or Afghanistan
Saber and sword protection, particularly for original sword collectors
Storage of uniforms upon retirement
Wool clothing and blanket storage
Protection of firearms from rust
Our Intercept-Lined pouches and cases will fit a variety of the above products.