Marine Officer Scabbard Details
Below are photos that compare the Mameluke scabbards. All images are completely unretouched and use the exact same set up and lighting.
Scabbard Drag: There are vast differences in quality between the scabbard drags, especially the roses. WKC's rose is well-defined and beautifully crafted with excellent depth. Country 1's rose lacks depth, detail, and texture.
Scabbard Rings: WKC's fitting is free of obvious weld marks, whereas Country 1's welding marks are very clear.
[click for higher-resolution images]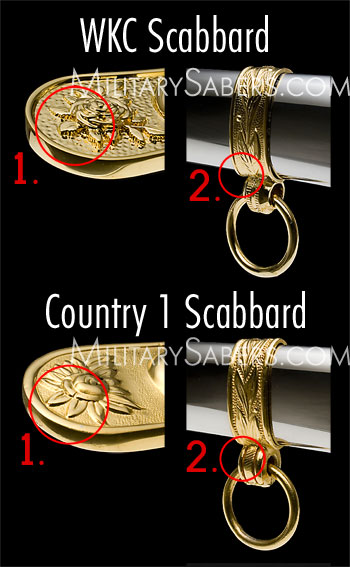 Return to Marine Officer Sword Comparisons.
Purchase a WKC Mameluke.