Marine Officer Sword Grip Fit
Mameluke Grip Fit Detail: We consider the fit of the plastic grip to the metal pieces of the hilt to be a very important quality feature of the Mameluke; however, this feature is a very difficult one to photograph. WKC's plastic grip fits nearly flush to the metal pieces. Country 1's plastic grip is such that a vertical "ridge" about 2/32 inches high forms at the metal portion of the hilt. See the Grip and Acorn sections for more comparison at different angles.
[click for higher-resolution images]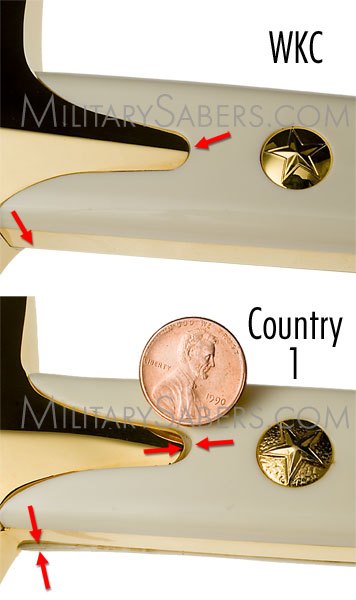 Return to Marine Officer Sword Comparisons.
Purchase a Marine Mameluke Sword.