NCO Polished Blades Comparison
All images are completely unretouched.
Another advantage of side-by-side comparisons is that we can show you differences that one would likely overlook when viewing an individual sword. Notice the reflection of the scabbard in each blade. WKC polishes their Army NCO Sword blades to a mirror finish. Country One's sword is polished, but not to a mirror finish.
[click for higher-resolution images]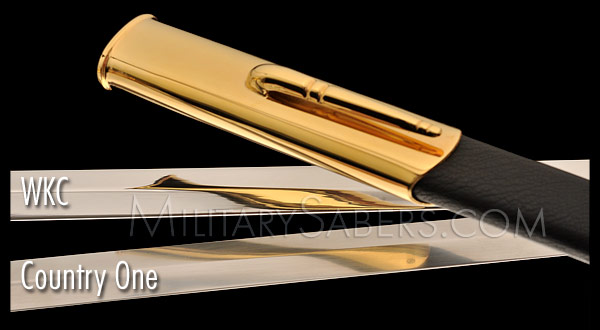 Return to Army NCO Sword Comparisons.
Purchase a Marlow White/WKC Army NCO Sword.