All images are completely unretouched.
This angle highlights more of the casting differences between a computer-created and lost-wax mold (WKC) and a sand-cast mold (Country One). One can easily see the superior and elaborate detail in WKC's work.
[click for higher-resolution images]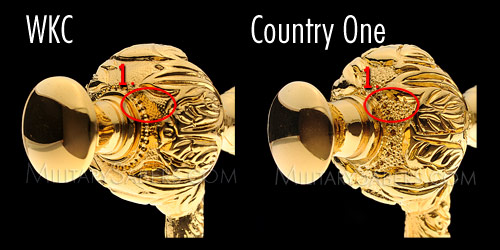 Return to Army NCO Sword Comparisons.
Purchase a Marlow White/WKC Army NCO Sword.