To stay informed and up-to-date with announcements related to the Army Uniform Change, we recommend that you sign up for our newsletter.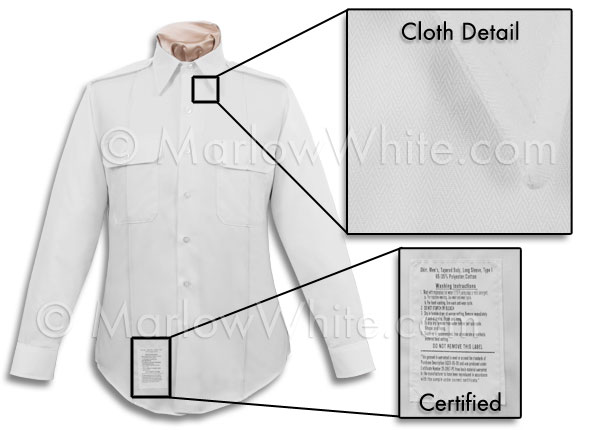 Cloth Color: The cloth color is white.
Cloth Fabric: The authorized fabric is a solid-color "herringbone" weave in a permanent-press 65/35 polyester cotton blend. The weight of the cloth is 5 ounces, significantly heavier than the current "issue" poly-cotton green shirt. The solid-color herringbone weave provides a dressier and "classier" look to the fabric than the green and white mixed weave of the current green cloths. The heavier cloth eliminates the need for a heavier poly-wool cloth, a cloth many Soldiers preferred over the lightweight "issue" green cloth. Natick has currently authorized only one weight and blend of cloth for the white shirt.
Shirt Pattern Details: The current patterns are generally the same as the current green shirt patterns, except for three significant changes:
Permanent military creases, two in the front and three in the back, are set in with Creaset® (not sewn in to keep cost down).
No pleated (or "puff") pockets.
Currently, a more tapered, athletic fit on the sides.