Marlow White Company History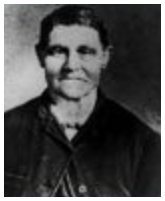 John
Biskupovic
(White)
1814-1900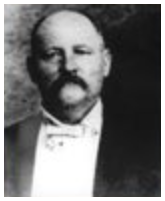 Marco John
White
1846-1905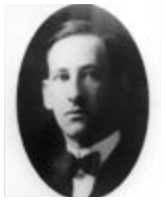 Edward T.
White
1888-1964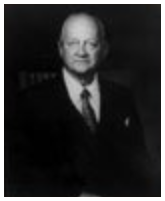 Marlow V.
White
1915-1987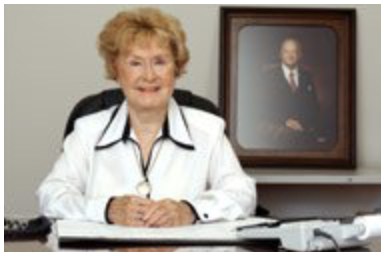 Mrs. Halene White
(Abbott)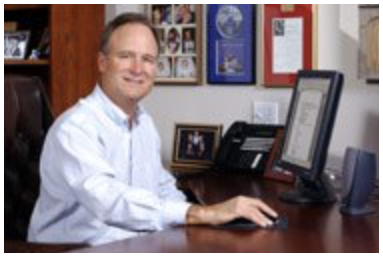 Randy Abbott
Early History
It all began when Marlow White's great-grandfather, John White, opened a small uniform shop in 1879. John Biskupovic was a European immigrant to Florida who had previously worked in the shipyards. Considering the complexity of John's last name, and the fact that he was one of the few shipyard workers of European descent, he was soon called by the nickname "Whitey." He changed his last name to White around the time that he opened his uniform store.
The Whites' uniform customers were Soldiers of coastal artillery units stationed near Fort Pickens and Sailors assigned to the naval aviation school in Pensacola, Florida.
After World War II, Ed White divided his business between his two sons, giving Bill the business in the Pensacola area and setting up Marlow with a store near Jacksonville Naval Air Station, Florida. Marlow's uniform business flourished, but burned to the ground in 1955. He lost everything.
Marlow White remained undaunted and took to the road, selling Air Force, Army, and Navy uniforms at military installations across the nation. He quickly earned a reputation of providing excellent uniforms with outstanding service. In 1959, Marlow was invited to measure the first graduating class from the United States Air Force Academy; however, he decided to focus his efforts on the Army's dress uniform market.
Through his travels to Fort Sill, Oklahoma, and the neighboring City of Lawton, Marlow met his future wife, a young widow named Halene Abbott. They married in 1968, and together developed the business as a telephone-based mail-order business serving Soldiers stationed worldwide. Mrs. White still recalls the days when she and Marlow would collect boxes from behind grocery stores in which to mail uniforms, a ground-breaking method of providing dress uniforms to Soldiers stationed throughout the world. Marlow White became well-known throughout the Army, both as a product line of excellence and as an honest, gregarious tailor.
It makes perfect sense that Ft. Leavenworth invited Marlow White to open a store in the newly constructed Post Exchange Complex in 1971, so Marlow moved his business and his family to Leavenworth, Kansas ... often referred to as the Army's Hometown. Marlow continued to grow his business with novel ideas: becoming a "one-stop-shop" for dress uniforms with all necessary accessories, developing the removable-button strip, perfecting the design of the Army's Mess Jacket, and introducing an affordable enlisted Dress Blue coat. Sadly, Marlow died in 1987, but he left behind a healthy, growing business and a legendary name for quality, integrity, hard work, and service. We knew him as a character, but he was best remembered for his phenomenal character.
Recent History
Marlow White's adopted son, Randy Abbott, has overseen the company's recent growth and expansion.
With the construction of an even newer Post Exchange Complex, the company relocated off post. In 1990, the Army and Air Force Exchange System (AAFES) approached Marlow White to become its premier line of dress uniforms offered in Exchanges throughout the world, further enhancing the recognizable Marlow White name and its stand for excellence.
Beginning in the year 2000, Marlow White launched a major modernization of the company, which included a new company-wide computer system, an e-commerce-enabled web site, and a new phone system. All three systems have improved service to customers worldwide.
In 2002, Marlow White began a major expansion into new markets. Due to customer inquiries, Marlow White launched a search to find the sword manufacturer who could deliver the best value in sabers and swords - the highest quality at the best price. That search led them to Weyersberg, Kirschbaum & Cie. (WKC), the oldest and most respected sword manufacturer located in Solingen, Germany. Today, Marlow White is WKC's leading provider of military swords within the United States.
Marlow White "returned to their roots" by again offering high quality Naval Dress Uniforms in 2003. That same year, Marlow White began to quickly grow in reputation as a provider of dress uniforms to police and fire units throughout the Nation.
In 2004, Marlow White Uniform Company outgrew their facility and moved to a new location in Leavenworth. Located on Fourth Street northwest of the Leavenworth Post Office, their newly remodeled historic building is three times larger than their previous location. The historic building serves as a physical reminder of the Marlow White heritage - serving customers with the old-time ethic of business by the "Golden Rule" for five generations.
In 2005, Marlow White supported the National Guard Bureau's Military Funeral Honors program by supplying almost 10,000 Army Dress Blue uniforms to Soldiers across the nation. This was Marlow White's largest contract to date and further demonstrated the company's ability to coordinate large-scale dress uniform services in a capacity second to none.
Between 2005 and 2008, the Army announced and then implemented a uniform change that combined the Class A Green and Dress Blue Uniforms, merging them into the Army Service Uniform (ASU). This was the largest uniform change for the Army since Dwight D. Eisenhower was President. Marlow White worked very closely with the Army's certification agencies to support the unique uniform changes.
Marlow White continues to grow today. The company has expanded into new markets, such as First Responders and cruise lines, and has strengthened existing markets with the highest quality and valued uniforms in the market. Yet through this growth, we strive to deliver "Excellence with Value" to each customer in a way that would make that gregarious and committed tailor named Marlow White proud of us.