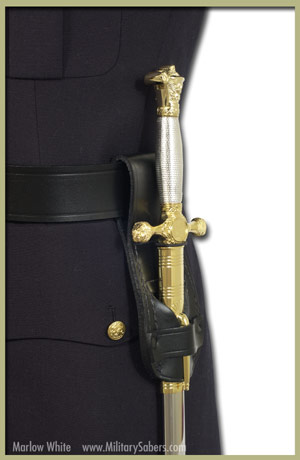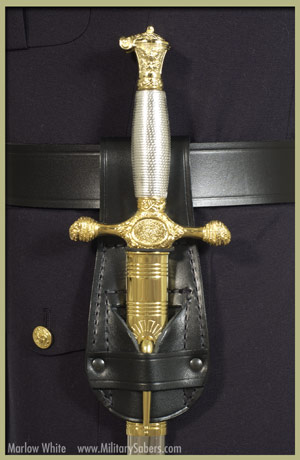 Instructions Apply to:

US Air Force Academy Sword
Pictured is the worn with a and a . The sword is worn on the left side and may also be worn with an or a (by Honor Guards). The guard will fit belts up to 2-1/2 inches wide.
The scabbard slides through the guard behind the V-notch. The scabbard post seats into the notch with the 7/8" leather strap passing across the scabbard post. The sword is worn with the crest or textured area on the sword guard facing the outside.
The scabbard post is intended to fit tightly into the notch of the saber guard; however, due to variance of leather thickness, one may have to adjust the scabbard post. To adjust the post, use a wide, flat-tipped screwdriver wrapped in a soft fabric, insert it between the scabbard post and scabbard, and twist gently.