Attaching the Army Saber knot
Pictured is the Historic Brown Leather Army Officer Saber Knot, although we also provide a Black Leather Saber Knot. A separate page provides instruction on how to wear the Army Saber.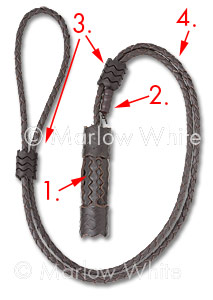 Step 1 – Identify the knot components:
The saber knot consists of the following components:
Large knot
Lanyard
Hook & eye closure
Two sliding keepers
Step 2 – Secure the lanyard to the saber:
At the base of the saber guard near the end nut, there is a hole for the saber knot. Slide the top portion of the lanyard through this hole and then cinch it upon itself.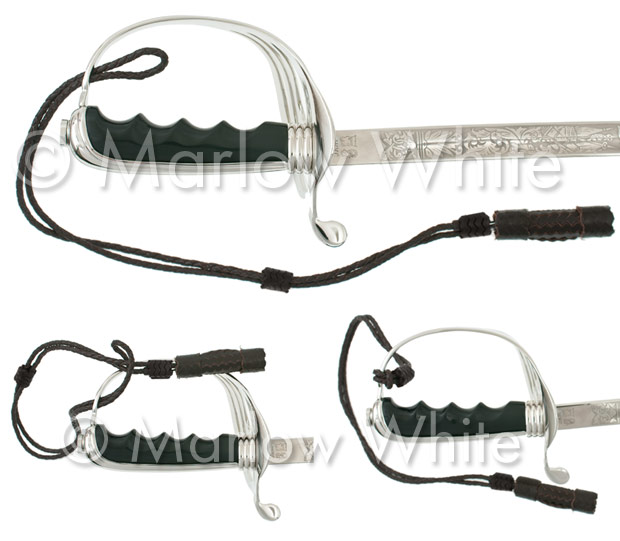 Step 3 – Position the keepers:
Slide one keeper over the hook & eye closure and the other to where the cinched lanyard attaches to the saber guard.
Step 4 – Position knot:
Wrap the large knot and lanyard around the guard. We generally wrap the strap two complete times around the guard, then loop it around the handle and drape it over the pommel (see below).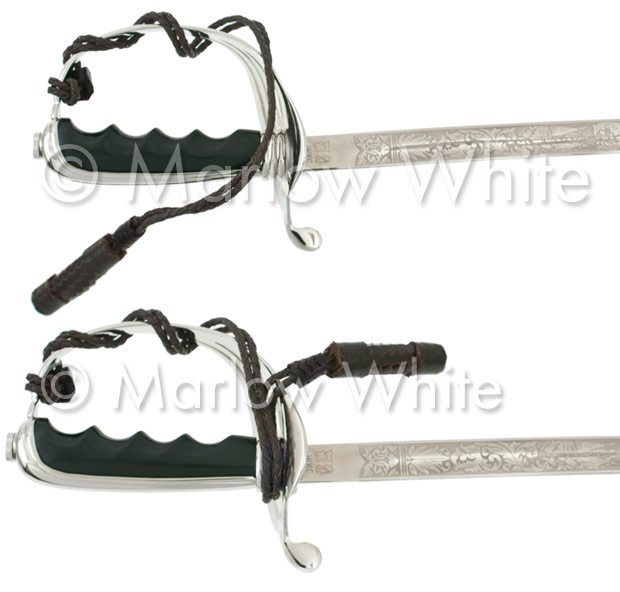 The attached saber knot: